Old Hall, Cowbridge was the town house of the Edmondes family, dating back to around 1740. They became wealthy landowners and created a formal garden with mature trees and gravelled paths, as well as an orchard and a kitchen garden to supply the house.
The family continued to live here until 1932, when it was taken over by Cowbridge Grammar School. After the school was closed in 1974, the gardens and buildings, as well as the Town Walls that surround them, sadly fell into disrepair.
In 2008 Cowbridge Charter Trust, in partnership with the Vale Council, embarked on an ambitious project to restore the Town Walls and, from 2011, the Trust took over the restoration and care of Old Hall Gardens.
You can read more about the history of Old Hall Gardens on our History page.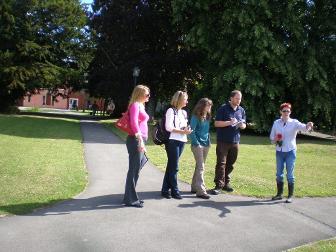 The building known as Old Hall continues to be used as a centre for education and other related activities, run by the Vale Council: www.valeofglamorgan.gov.uk
Old Hall Gardens are now in the care of volunteers from the Cowbridge Charter Trust, in partnership with the Vale of Glamorgan Council.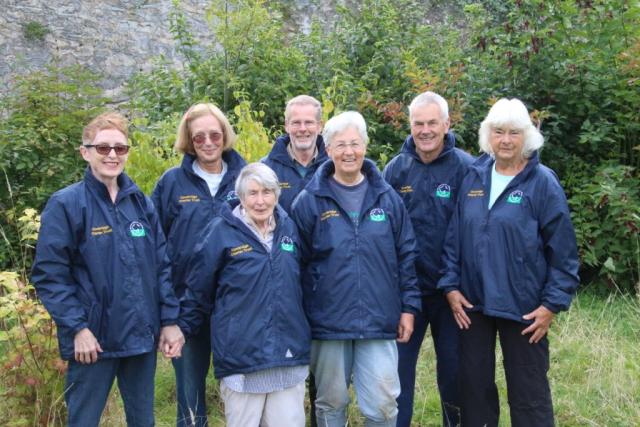 Our aim is to foster biodiversity and to create a place of beauty for the enjoyment of our community and its visitors.
You will generally find us working in the gardens on a Thursday morning, between 09:30 and 12:30. If you have any time to spare, your help would be most welcome; just come and talk to any of us if you are interested. Jobs can be found to suit all capabilities; experts in biodiversity and gardening are on hand so the morning is also a pleasant learning experience.
Maintenance and improvement of Old Hall Gardens is one of the projects of the Cowbridge Charter Trust cio, registered Charity No: 1156293 www.cctrust.co.uk